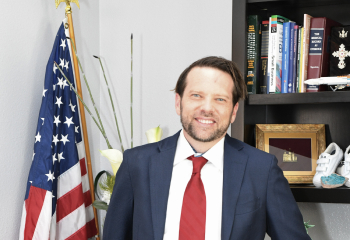 *Licensed in CA & NV only.
Jamie Corcoran, originally from Albuquerque New Mexico moved west to Las Vegas to attend UNLV in 2001. After obtaining a bachelors degree in Finance and a bachelors degree in Economics, Mr. Corcoran immediately enrolled at the Boyd School of Law at UNLV. Never one to back down from a challenge, Mr. Corcoran pursued his law degree and his Masters in Business Administration simultaneously, graduating with the honorary distinction of being the only graduate of his class to achieve both graduate degrees.
Upon graduation Mr. Corcoran successfully passed the Nevada Bar Exam and the California Bar Exam on his first attempt and has specialized in personal injury ever since. Mr. Corcoran brings his unique business and finance background in his dealings with the large insurance companies to ensure his clients receive the just compensation they deserve.
GET YOUR
FREE CONSULTATION
available from 10:00 – 19:00
Address 9818 East Burnside
Street Portland, Oregon 97216